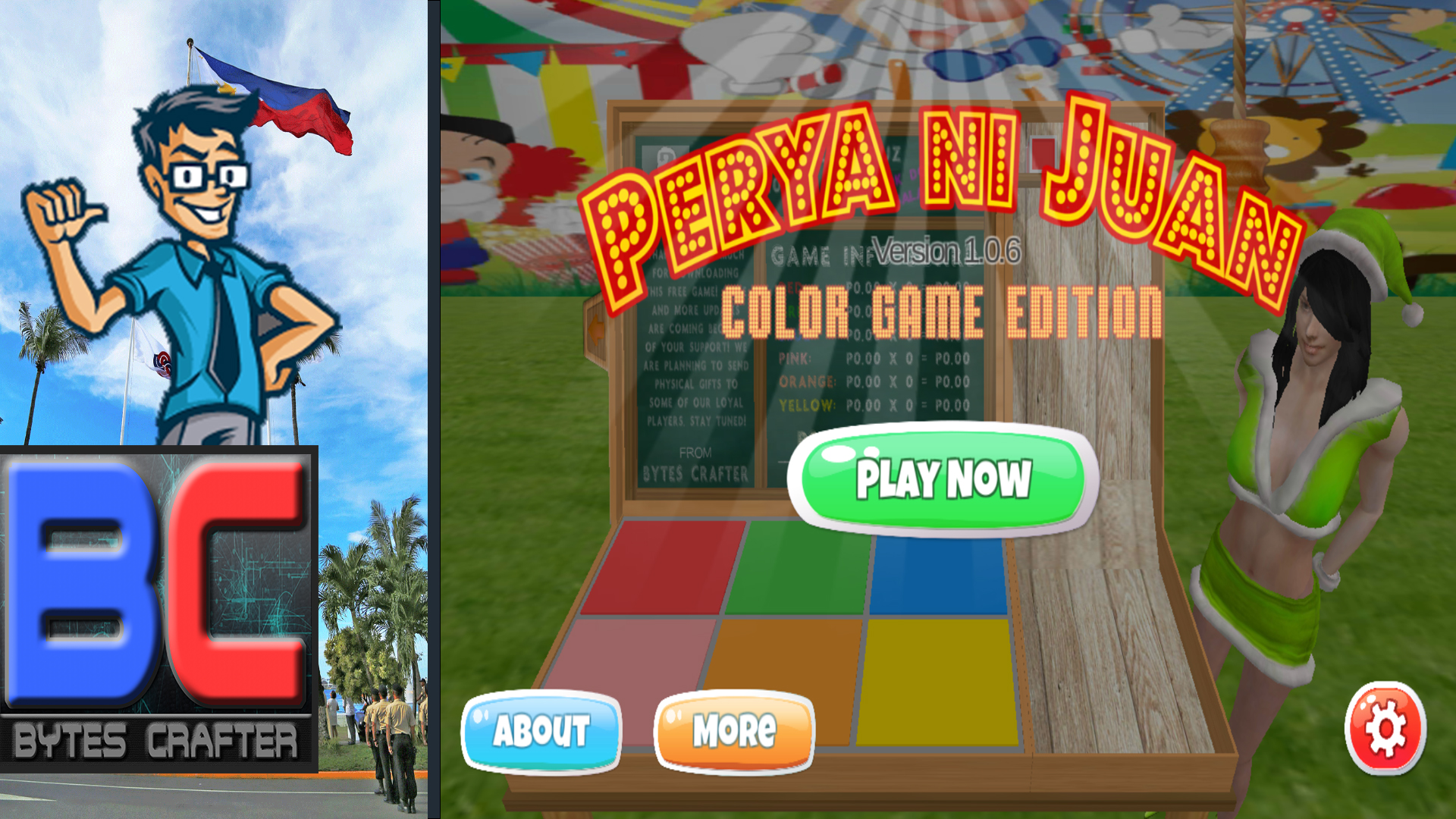 We are very proud to deliver the "Peryahan Ni Juan – Color Game Edition" Made from the Philippines. Expect non-intrusive yet intuitive control and game interaction. Simulation for the Peryahan Experience! The Color Game is purely a game of chance. If you win, you must be really lucky.
The Color Game is usually found in "Peryahan" which is the equivalent of carnival from the foreign country, but here in the Philippines, it takes place when there is a festival in honor of a saint, the Virgin Mary, and the Lord Jesus Christ is currently going on. The Peryahan normally stays for a week or two before traveling to other nearby towns that are going to celebrate their fiestas, too.
However, the patrons of the Color Game are normally the general public and mostly, the young people. Is the color game gambling? It depends. If you put money at stake, it is considered gambling. But why ruin a game that promises a lot of fun for the players? Enough talking, Please try to play the game. FUN! FUN! FUN!