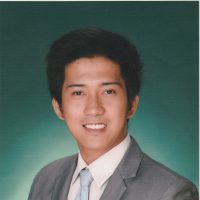 Caezar De Castro II
CEO, Founder
SKILLSETS DEVELOPMENT HISTORY
The best way to showcase my experience.
SUMMARY 4+ years of experience in Branding and Advertising, Game and Application
development with Unity, Website / WordPress Development, NodeJS server
Development, System Administration with Windows Server 2012, MySQL
Database Administration, Network Configuration with Mikrotik, Point to Point
Wireless device installer with Ubiquiti, and IT Support / Network specialist on
AHM Seat Leasing / Outsourcing company.
TECHNICAL Windows Server 2012 R2 – System Administration.
– Network setup and configuration (port-forward, firewall, DMZ, etc) and other related hardware installation like upgrading and replacing server components.
– Installation, configuration, and setup of DNS, DHCP, ADDS, SSL Certificate, and Web server using IIS or Nginx server.
– Troubleshooting, Subnet masking, and maintaining the system optimized.
– Scheduled full windows server backup and migration with system security key.
– Server virtualization using the Hyper-V which is also used by any virtualization software like Virtual Box by oracle.
Microsoft Visual Studio and MS VS Code – Web / Software Development.
– Keep track of the project development using git repository either online private server or locally hosted using Gitea.
– Building software using the Windows SDK, .Net Framework, etc.
– Able to build a website from scratch using the Microsoft VS Code Editor.
– Familiar with MySQL database implementation either on website or in software.
– Experienced in WordPress theme and plugin development and also well-aware of SEO Marketing and Optimization using the free tool of Google, Search Console.
Unity Game Engine – Game and App Development
– Keep track of the project development using git repository either online private server or locally hosted using Gitea.
– Able to provide template assets for textures, sounds, and other related assets which are initially required to produce a project prototype.
– Familiarity with C# syntax structure so I am well- aware how this programming language work which makes thing much faster and efficient.
– Exposed and trained to structure and design codes as Object-Oriented or MVC.
– Can do native animation using the UnityEngine animator either for one static model or even the most complex model, which is humanoid.
– Developed plugin/unity package using the Unity Editor class to maximized teamwork productivity.
– Exposed to using all the primary SDK to build and publish android application such as Google Play Services SDK, Google Firebase SDK, Google Admob, Facebook SDK, Unity Services such as Analytics/UnityAds/etc, and other SDK with proper documentation published on online git-repo or their website.
– Able to make a prototype, setup Keystore(mobile), build in target platform (mobile, standalone, or HTML5).
– I am definitely relevant to the Unity profiler and can track and fix any bugs or any unhandled/uncaught exception to the project-wide script.
– Also, I am very passionate about making devices communicate over the internet, so I am open to share my experience in multiplayer. I developed a Self-Hosted Real-time Connection server for Multiplayer or Chat Application which can be handy during multiplayer development.
2014 Graphic Design with Adobe Photoshop.
Role: Freelance Graphic Designer.
– Started my way towards an online career as a Graphic designer. Practicing how layers and effects can be used to alter the look of an image. This leads me to the next skill which is Visual Effects.
Visual Effects with Adobe After Effect.
Role: Freelance Motion Graphic Artist.
– Now that I am familiar with how images are rendered professionally, at this moment, I am ready for a new challenged for myself, which is to broaden my skills. Dong Motion Graphics which is same as Graphic Design yet ensuring that every frame looks and feels relevant from previous to the next frame.
3D Animation with Maya and Reallusion iClone.
Role: Freelance Visual Effects Artist.
– After months in graphic design and motion graphics, skills must always keep track of the latest technology. Also, new clients are always requesting for more, this leads me to render 3D animated models as one of the layers, that I must add to visual effects to make my product more innovative and state of the art.
2015 Web Design and Development Practice.
Role: Freelance Website Developer.
– In the early time of this year, I manage to practice myself on developing website using plain HTML / CSS which introduced me to a FREE framework such as Bootstrap, JQuery, etc to boost my work efficiency and productivity.
– I developed a few websites for my colleagues and friends. Most of are just standard business website with no blogs or any dynamic content used just to show or tell more about the details of the business. Some of it are Real-State website, Hardware website, and even a Grocery store website.
Unity Game Engine using Javascript as I Get.
Role: Freelance Game Developer.
– Getting started with the Unity Engine after searching the top 10 game engine and this one attracts my attention as UI looks like Adobe Ae. The most important part of the process which enables me to be more productive and efficient.
– I did also bump into UNet, a native Multiplayer integration. What catches my attention is Photon which Leads me to train myself to understand how a computer communicates with each other.
2016 Develop a game called Maligno Island – Multiplayer.
Role: Freelance Game Developer.
– It is only available on Android and implements it with Realtime multiplayer by Play Games Services which is for free but don't have a reconnect event.
Develop a game called Perya Ni Juan which, casual / carnival game.
Role: Freelance Game Developer.
– Inspired by playing a carnival game on the phone, I developed this game and luckily, it has many great reviews, an average of 4.3 (88).
Develop a game called 3Dance Evolution as a freestyle dancer.
Role: Freelance Game Developer.
– Having played the Dance Dance evolution, I want to create a game like it. I am not expecting for a professionally made game yet, I do want to do this to practice my current skill and improve or broaden my knowledge in game dev.
Develop a game called 3Ducklings which is a clone of Flappy Birds.
Role: Freelance Game Developer.
– Yes, this might sound really unethical. Yet, I just wanted to learn more fundamentals and considerations to be able to be a good game developer. To continue, this game is like a flappy bird yet with a twist which you must control 3 birds at a time.
Develop an app called ExApp Double – an Exam / Review / Game.
Role: Freelance Game Developer.
– I developed this application dreaming of an app that could entertain a student, at the same time, this app should be able to entertain while studying before the exam.
2017 Started my backend experience exploring Databases.
Role: Freelance Software Developer.
– I want to establish my own live database for flexibility and also to learn more about data. Decided to learn more about SQL specifically MySQL using the PHP as the server script.
Develop DataVice – A user management WebAdmin.
Role: Freelance Software Developer.
– I developed this WebAdmin and plugin package for unity to handle my own user database which enables me to save user prefs online with PHP and MySQL database as the backend.
Develop a game from L3 Game Atelier called Shock Attack.
Role: Freelance Game Developer.
– In this game, I managed to develop a plugin for unity to render animation from a 3D model into a different isometric array of 3D textures like the front, back, sides. Sadly, this game was not published as the startup company closed after 2 months of employment, for the reason, that graphic design is not that productive.
Develop MobilePOS – Multi-Platform with WebAdmin.
Role: Freelance Software Developer.
– I developed MobilePOS on one of my clients for his business. The idea is to customize the software and web admin for the business.
Develop a game from the owner of L3 Game Atelier, called AdWorld.
Role: Lead Game Programmer.
– He wants me to create a game that will ride the hype of BitCoin mining. He wants the app to cater advertisement in exchange to tickets to our custom server lottery draw.
Develop USocketNet – Self-Host Multiplayer Server / Client with WebAdmin.
Role: Freelance Software Developer.
– It is developed with NodeJS framework with the help of Socket.io for realtime events and pm2 for server script clustering and load using Nginx Server. Yet it has the capability of running as a single instance.
2018 Built and run my own home virtual server with Windows Server 2012.
Role: System Administration
– As I running out of resources online, I started to run my own web server which is much cheaper, flexible, and scalable as I totally own the hardware. By this time, it enables me to develop more games/apps with backend integration.
Git Repository integration to Project for versioning.
Role: Project Repository Manager
– With git, it makes things more organized and stable. I used git for versioning and feature-specific development.
A contractual job with Fat Lizard, Developer of Tongit Wars.
Role: Asst. Game Developer
– I developed two games from plain idea to product with this company. Bouncy Shark (Infinite Pool) and Play n' Win (Casual Game).
2019 Website or WordPress Development with PHP.
Role: Freelance Web Developer
– As I am getting more addicted to database implementation and browser app, I exposed myself to website development using OOP with PHP and HTML / CSS. Currently finishing my two clients website, myhiredteam.com which is currently published and ahm.com.ph which still on development. This two clients of mine is a call center and outsourcing company.
Host and Maintain my own Google Cloud virtual server using Linux, specifically
Debian 9 – stretch.
Role: Server Administration
– Through experience, I now know that hosting server online is much cheaper. So, I decided to have Google Cloud as my preferred Host for my server.